Grandma Katie's Apple Cake
katew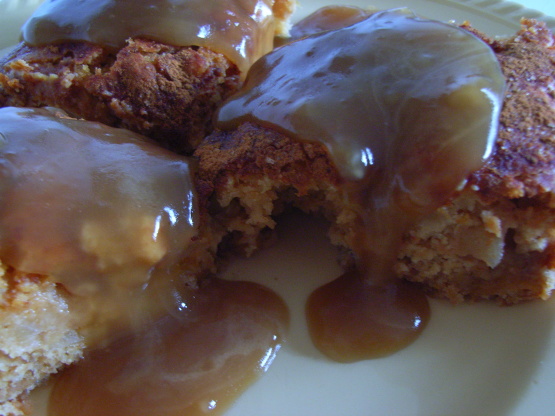 My Grandma Katie used to make this cake all the time for her kids and then us - the grandkids! It is delicious! I am not a fan of walnuts so I usually leave them out or use a lesser quantity. I also like to add raisins and use almond extract (my fave) instead of vanilla extract. It is definitely an easy recipe to make and the little effort goes a long way in taste!

Top Review by cezbs
I just altered the recipe and decreased the oil to 1 cup, I did use the walnuts instead and the raisins. The apple I tended to slice thin rather than slice. But other than that I stayed true to the recipe and it tasted great. The powdered sugar made a nice crusty coating on top. Yummm!.
Mix all ingredients together in a large bowl.
Place in an ungreased 13x9 pan.
Bake at 350 for 45 minutes to an hour (test with a toothpick for doneness).
Sprinkle with powdered sugar while still warm.