Grandfather's Favorite Coffee Cake
Prep 15 mins
Cook 1 hr 5 mins

This cake is incredibly good and you would never know it uses a boxed cake mix. I'll never forget the smile on my grandfather's face when he presented me with a piece of my grandmother's new found recipe (15 yrs. ago!). I now enjoy watching family and friends reaction as they take a bite! EDIT: Please do not use a food processor for this recipe- The reviews do not come out as favorably as when the recipe is made as written. (I'm not sure of the original source of this recipe, I just know that my grandmother has an eye for picking out good recipes!)
Directions
Mix together sugar, cocoa, nuts, and cinnamon. Set aside.
Mix together cake mix, vanilla pudding, eggs, oil, and sour cream. Beat full speed with mixer for 2 minute.
Pour into a greased tube pan alternately with dry mix, ending with dry mix on top.
Bake at 350 degrees for 65 minutes.
Note: Do not put dry mixture too close to the edge of pan, as it will make it difficult to cut.
Most Helpful
This cake is incredible good and smell wonderful when baking. I will use the food processor next time. I drizzle a glaze on top to keep the walnut from falling off when slicing. This is great for a Sunday Brunch. Thanks Mrs. Doll
I used the food processor for this recipe (as recommended by a previous reviewer) and boy was this easy to make. This is delicious! It has a nice cinammony flavor and I used pecans for a yummy crunch. Thanks for posting. :) ~Bird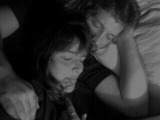 This was easy to do and looked and tasted terrific - very moist with a surprise crunch - I did it all in the food processor - my favourite kitchen appliance - I love any recipe with a cake mix as the base as my time is so short - so this recipe will definitely be made again - many thanks to cookiedog.