Grand Marnier Soft-Centered Chocolate Cake
ChefLee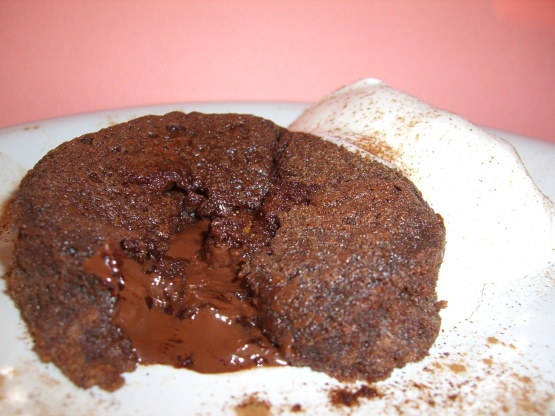 A sheer delight for dessert lovers! This soft-centered cake will transport you to chocolate heaven with its perfect match of bitter chocolate and smooth, sweet Grand Marnier liqueur. These cakes maintain a crunchy texture on top while remaining gooey inside because they are baked fast at a high temperature. From the Grand Marnier website.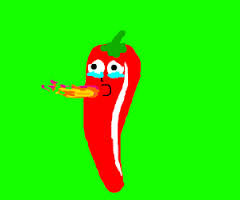 This is really one of those "death by chocolate" recipes!!!!!! It is very rich but very good. Mine took longer to bake than 12 minutes. Mine took 20 minutes to bake. Next time I will beat my eggs separately, souffle style, and then fold them in. I did not do this and I should have because I didn't get them to rise too much. It is o.k. because the flavor is out of this world!!!! Thanks for posting, Spongebob Chefpants!!!!!
Preheat oven to 375 degrees F.
Cream the butter and the sugar together.
Add the melted chocolate and gently fold in the eggs being careful not to over mix.
Add the flour, orange zest, and Grand Marnier.
Pour the batter into individual moulds or ramekins and insert a square of chocolate into the middle of each cake.
Bake for 12 minutes.
Unmould the cakes onto plates and decorate with a spoonful of whipped cream and sprinkle with cinnamon.