2Bleu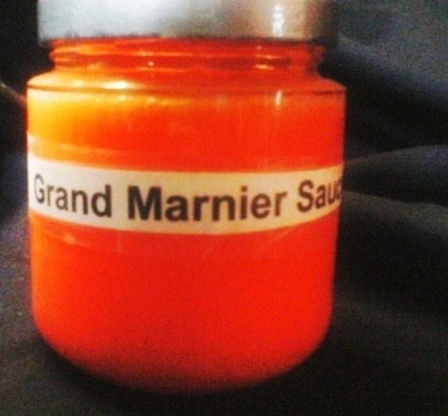 Barbara Mooers inspired me to make this! Serve with Ice cream, top a cake, and dip fresh fruit into the sauce!
Mix butter and sugar heat in microwave oven on high for 1 minute.
Add cream, Grand Marnier and orange zest.
Heat for 2 minutes stir and heat for 1 more minute.
Add orange food coloring for eye appeal stir.
Serve warm.