Grand Marnier Hot Chocolate
Prep 15 mins
Cook 10 mins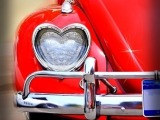 The orange flavored liqueur mixed with hot chocolate is guaranteed to warm your spirit. If you'd prefer a slightly spicy variation, add 1/4 tsp of cayenne pepper to each mug. There are some great packaged hot chocolate mixes available, so choose your favorite or create from scratch. Enjoy :)
Directions
Make the hot chocolate according to package directions (or follow your favorite recipe)
Pour one ounce of Grand Marnier into each coffee cup and fill the cup with hot chocolate.
In a bowl lightly whip the fresh cream and spoon on top of the hot chocolate.
Insert a cinnamon stick in each cup and serve.
WAAA LAAA ;).
Most Helpful
This is a really nice bedtime drink. I used cointreau in place of grand marnier & it was lovely, not too overpowering. Thanks for a lovely night cap drink!

Outstanding. A wonderful bedtime treat! And afternoon...and morning.... :-)

i've actually made this twice. First time i made it with 1 oz. dark jamaican rum (i had no grand marnier) which was awesome, but still needed more liquor. Second time i made it with the 2 oz. of grand marnier and, although good, was a little too much liquor for me. so maybe i will just go to 1-1/2 oz. haha....thanks for such a wonderful idea!