Grand Marnier Custard Sauce
Prep 10 mins
Cook 15 mins

Mmmm Mmmm Good!! On anything but especially with Chocolate Bread Pudding. Recipe posted in Recipezaar
Directions
In a mixing bowl, beat together egg yolks, sugar and flour until light and lemon coloured.
In saucepan, heat milk with cream until bubbles form around edge of pan.
Beat into yolk mixture.
Transfer to saucepan, cook gently over low heat, stirring constantly, until custard has thickened.
Stir in liqueur.
Serve warm or cold.
Most Helpful
When my aunt arrived with "Spotted Dick" for dessert, I had to search out a custard sauce to accompany it. This was a "shot in the dark" as I really don't know custard sauces...and this one was AMAZING!!!! We didn't have Grand Marnier...so substituted Drambuie...and it was so very tasty. I can only imagine how wonderful it will be when I make it again with Grand Marnier. Thanks Derf...we now have a new Christmas tradition.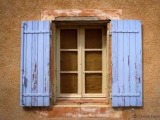 A star is born Derf! This is an amazing twist of my normal Creme Anglaise custard sauce - the addition of the Grand Marnier takes it to a higher level! I made this for guests who lapped it up - I think they would have licked their plates if I was not there to clear them! I served it with fresh raspberries as a hot (custard) and cold fruit dessert - Malcolm and I scraped out the bowl - divine! I will be making this again and thought it would be an ideal accompaniment to my Christmas Pudding! Thanks and Get Well soon! FT:-) Photo to be posted.