Gram's Poor Man's Cake (Eggless & Milkless)
Derf2440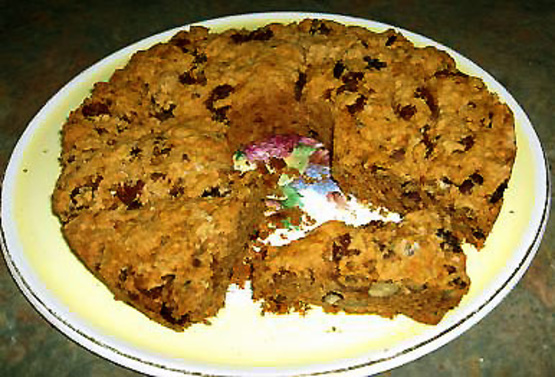 From an old cookbook that belonged to Gram. It had section in it called Depression Era Cooking!

This is the tastiest cake! I have made this with various combinations of fruit - both fresh and dried combined and it has been delicious each time. I have even replaced my family recipe for Christmas Cake with this one! I don't soak the cake in brandy after it is baked, but I do boil a 1/2 cup brandy with the fruit and coffee. Thanks for a wonderful keeper recipe!
Bring to a boil the fruit, nuts, extract, salt, sugar, shortening and coffee.
Continue to cook until raisins swell and liquid becomes syrupy; cool completely.
Stir together the flour, baking soda and baking powder.
Add to fruit mixture and combine thoroughly.
Pour into a greased 10-inch tube pan and bake at 325° about an hour (if heavy with fruit). Check with tester to be sure cake is done.
Remove from pan and cool completely on wire rack.
At this point I soak a clean piece of cheesecloth in liquor; brandy, rum, even wine.
Wrap the cake with the cloth and in foil--store in COLD place--check often, resoak as needed.
There are no exact measurements for the fruit in this recipe--the original recipe stated "fruits, nuts & peels-whatever you have on hand".
This was done because it was wartime and things for fancy baking were not always available.