CarolAT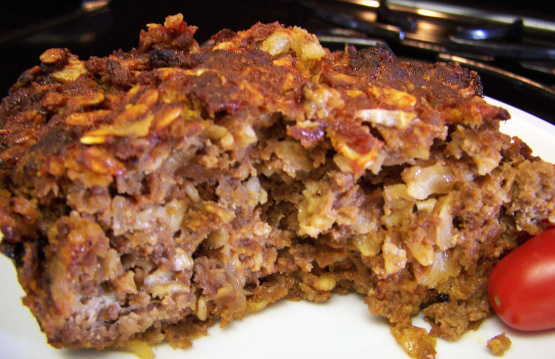 This delicious recipe used by Grammy to make my favorite comfort food, meatloaf

This was a very tasty meatloaf. I have never made my meatloaf wtih oatmeal so I was really looking forward to a "different" meatloaf. The taste was good; however it fell apart when I tried to take it out of the pan. When making this again, I will add another egg and more ketchup to help it stay together. Thanks for posting your recipe. Made for Fall PAC 2008.
Heat oven to 350 degrees. Combine all ingredients.
Mix lightly but thoroughly. Press into an 8x4 inch loaf pan.
Bake for one hour to medium doneness.