Grammie Miller's Swedish Apple Pie
Prep 20 mins
Cook 45 mins

My grandmother is a full blooded Swede and she got this recipe from her mother, who came over to America in the late 1800's. She used to make this dessert for my sisters, brother, and I when we were young. We all LOVED it, and I cherish the recipe... This is definately one of my FAVORITE desserts, one of the BEST I have ever had the pleasure of eating! It is so DELICIOUS, everyone loves it that I share it with, and wants the recipe. Try it. Your family will love it as much as mine does!
Directions
Grease a 9x13" glass baking dish, or 2 pie plates.
Fill dish/plates with apples 2/3 full- (10-12 apples depending on the size).
Sprinkle 2 T.sugar and 2 teaspoons cinnamon on top of apples.
(If using pie plates divide this for each one).
In a small bowl mix remaining ingredients well together, and pour over apples.
(If using pie plates, place half of this over each plate of apples).
Bake in preheated 350 oven, for 45 minutes or until brown.
Serve with whipped cream or French Vanilla ice cream.
Enjoy!
Most Helpful
It's apple season again and I stashed this away to make when the apples were the best. I used Macintosh apples, that were right off the tree. This is about the best dessert I have ever had! Everyone here told me to double the recipe next time so they can bring some home!
This was wonderful! Real comfort food - and very quick and easy to throw together. I wasn't sure what to expect from the topping. It actually made a kind of 'paste' that I was able to spread over the apples and it cooked into a wonderfully light and crispy cross between a batter and a feathery light sponge. I did make some changes to the recipe, but they were minor. Firstly, I made only one pie, using a pyrex pie dish and 4 Granny Smith apples, peeled, cored and sliced. In deference to the fact that apples just don't have the taste they had in Grammie Miller's time, I tossed the apples with 1 dessertspoon of lemon juice, 2 teaspoons of cinnamon and a good pinch of ground cloves. This, I piled into the buttered dish, then sprinkled over the 2 tbs of sugar (which I didn't halve because I'd used lemon juice). I DID halve the ingredients for the topping, using 170g melted butter. As suspected, the juice did spill over a little as it cooked so I was glad I put the pie dish on a baking tray. A wonderful recipe which I am very glad to add to my collection.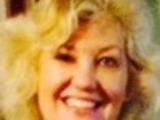 Linda, my husband said this was the best apple pie he's ever eaten! I halved the recipe and had only 4 apples (seemed to be enough) . Beat sugar and egg till creamy white, then added melted butter (didn't have margarine) and beat more. Added a bit of nutmeg to apples and less cinnamon (personal taste: I always put less cinnamon/cloves recipes ask for) . Baked in a deep, round dish. and covered apples neatly with the thick batter. Thanks for sharing!