Grammie Fifi's Cutout Sugar Cookies
DebS 2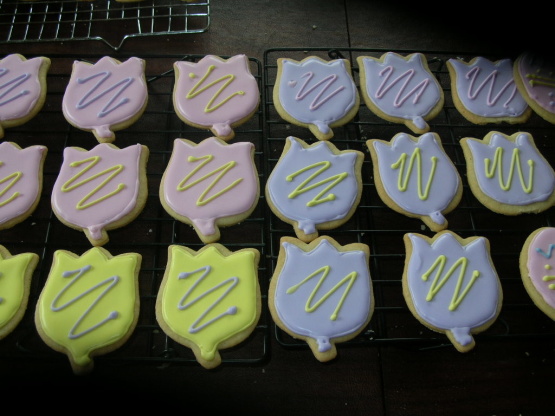 These are a family tradition - keep the dough chilled and roll out using enough flour to keep the dough from sticking. These turn out flaky and crisp. You can omit the nutmeg and use a little more vanilla. Baking time varies depending on the size of the cookie.
Cream butter, shortening and sugar until fluffy.
Add eggs, vanilla and nutmeg and combine.
Add dry ingredients and combine.
Refrigerate dough.
Take out enough dough to work with at one time.
Flour rolling pin and rolling surface.
Roll thin and cut out.
Bake at 350 for about 7-8 minutes, watch closely!
Cool.
Frost with Icing of powdered sugar, milk and vanilla.
Sprinkle with colored sugars.