Grammie Bea's Boston Baked Beans

We used to have these beans every Saturday night with hot dogs and brown bread... Everyone LOVED my Gram's Baked Beans, as she was a TOP NOTCH cook, and everything she made was ALWAYS delicious.... If you make these once you will make them again and again, I know! BEST BEANS I have ever had! :::::::::::::::::::::::::::::::::::::::::::::::::::::::::::::::::::::::::::::::::::::::::::::::::::::::::::]RE: RE: Chef Micheal's comment on his review :::::::::::::::::::::::::::::::::::::::::::::::::::::::::::::::::::::::::::::::::::::::::::::::::::::::::::: LINDA SAYS: Follow the "slow baking method" my grandmother used for years and never had a problem with. It's foolproof and the beans are NEVER hard!
Directions
Clean beans of pebbles and rocks.
Put cleaned beans in pot. Set aside.
Mix sugars, molasses, and mustard. Add salt and pepper. Mix into beans.
Add enough water to cover beans.
Place salt pork down into beans. You can opt to cut it up, or leave it whole, like my gram used to do.
You can also put the onions in whole, or opt to chop them up. She used to keep them whole, so us kids could fight over them lol.
Bake in bean pot, at 200 degrees, all night or 8 hours If not done, finish in the morning.
When beans are ready to be eaten, turn oven up to 450 until beans start to boil, then turn back to 200, until ready to serve.
Note: If beans look like they are drying out, just add water as you are cooking.
Reviews
Most Helpful
Yes, this is a very good recipe! In fact, except for the directions it is exactly how my family has been enjoying baked beans for generations. I have been baking beans professionally for over 35 years! More often than not, following directions such as found in Linda's recipe will not be problematic. Case-in-point, I had a big catered event last week and tried to make Boston Baked Beans like my Gram used to make. Well, it was a disaster. Turns out that here in Bethel Alaska we have very hard water with a high calcium content. which resulted in even harder beans. You need to be careful when using dry beans! Check out this article and find out how to avoid getting tough beans: http://www.kitchensavvy.com/journal/2005/02/tough_beans.html Good eating... Michael Callahan Executive Chef YKDRH. Bethel, Alaska http://ChefCallahan.com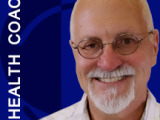 I have made these bean from a recipe book called "Cooking Down East." To take the "toot" out of these beans, I soaked them overnight then parboiled them until the skins wrinkled. When they were at that boiling point I dumped some baking soda in. You will find them froth and bubble which removes the gas. I then rinsed them and proceeded with this delicious recipe. I cook mine in a crock pot on low 6-7 hours, keeps the house cook and saves on energy.
very good, I used thick sliced bacon in place of the salt pork and also added in 2 heaping teaspoonfuls of crushed chili flakes, I also added in 2 heaping tablespoonfuls of fresh garlic and a green bell pepper, thanks for sharing Linda!