LAURIE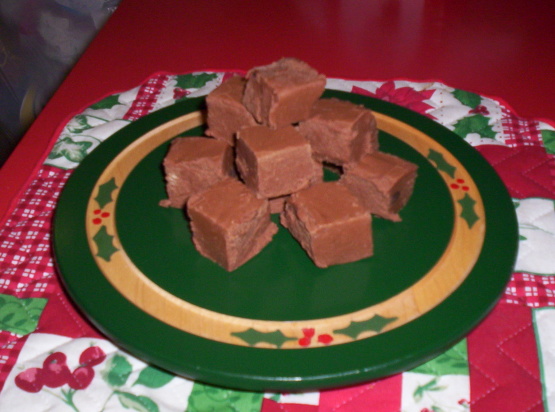 Been eating this fudge for 40+ years. After gramma could no longer make it I took over. Family tradition to always have this fudge at the holidays.

PERFECT!!! Great texture and flavor. I am going to experiment now with differet flavor chips and add-ins. It made a nice thick fudge, which some other recipes don't. I will definetly make it again. This did take more than 8 minutes to get it to soft ball stage (238). But I cook my candies on medium low to prevent burning.
In large pan mix sugar, milk and margarine.
Boil until soft ball stage, about 8 minutes of a rolling boil.
Remove from heat and quickly add remaining ingredients.
Mix well.
Spread in 9x13 pan greased.
Let set.
Makes about 5 pounds.