Brenda.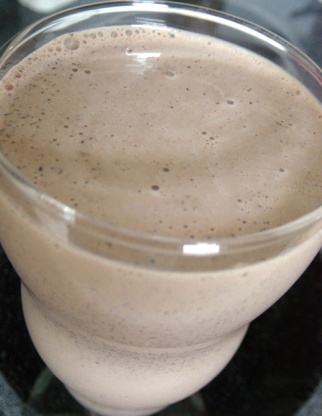 Oh my. This is what my Gram used to make for Ice Cream topping, but I remember eating it with a spoon right out of the fridge when it's thick and...I just fainted!

This is a dark, thick, hot-fudge type sauce -- really a home-made hot fudge sauce. It is absolutely killer delicious. I made it last night and served it to my four kids over vanilla ice cream and there was complete silence as they ate. Thanks for posting.
Melt and mix all together, getting all powdered sugar lumps out.
Bring almost to boil. Don't boil.
Remove from heat.
Store in fridge, it gets thick. You can warm it up very slowly or serve it like it is --
Or you can eat it with a spoon!