This recipe is from the box of Keebler Graham Cracker Crumbs. To save time, you can also try Keebler Ready Crust Pie Crust.
Directions
Combine crumbs and sugar in medium sized bowl. Stir in the melted butter until thoroughly blended.
Pack mixture firmly into a 9-inch pie pan and press firmly to bottom and sides, bringing crumbs evenly up to the rim.
Chill one hour before filling or bake in a 350 degree oven for 8 minutes, cool, chill and fill.
Most Helpful
Great simple crust recipe. I don't normally add sugar to my crusts, but it really lifts it! I then filled it with a lemon cheesecake mixture and topped it with blueberries; yummy!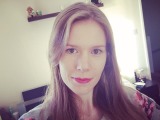 A good simple recipe. I eliminated sugar as my lemon filling will be sweet enough.
Made a key lime pie out of Key Limes----Great, A BIG HIT.