Graham Cracker Coffee Cake
Juju Bee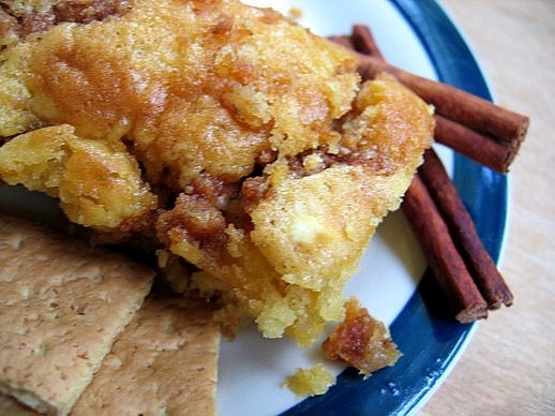 This is good, I have made it many times over the years.

I did something a little different with this cake. Instead of baking it in a 9" x 13" pan, I layered the cake batter and graham filling in a Bundt pan and baked it for 40 minutes. The graham mixture made a lovely tunnel through the centre of the cake. This is a recipe that we will definitely enjoy again.
Grease and flour a 9 x 13 pan.
Mix the first four ingredients together and put half of batter into pan.
Mix the remaining ingredients together and put half the crumb mix over the batter in pan.
Put remaining batter over the crumbs and last put remainder of crumbs on top.
Bake at 350° for 25-30 minutes.