Parsley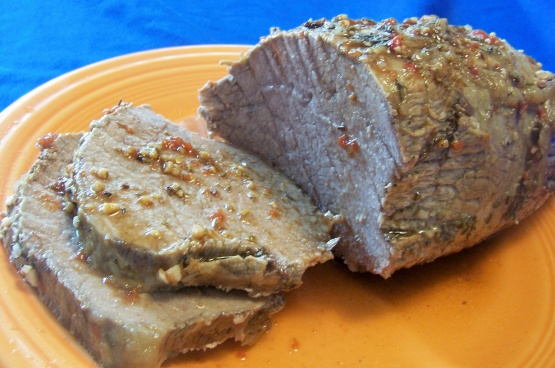 My late Uncle Al was an amazing chef, dinner at his house was always an experience. As a child I did not appreciate it as much as I did as an adult. I miss dinner at his house with his loud booming "Soups On!". Here is one of his recipes.

I made this simple dish in a dutch oven on the stovetop with excellent results. Even my very particular 12 year old who pretty much turns his nose up at anything new loved it but with this caveat: "...it's good, but it's not as good as steak, mom." I'm thrilled to be able to add something new to the family recipe box.
Heat oil in dutch oven.
Brown roast on all sides.
Add everyting else and simmer 2 hours, turning roast often.
Serve with whipped potatoes and glazed carrots.
Announce dinner with a loud yell to the household SOUPS ON!