Gourmet Grilled Cheese Sandwiches
twissis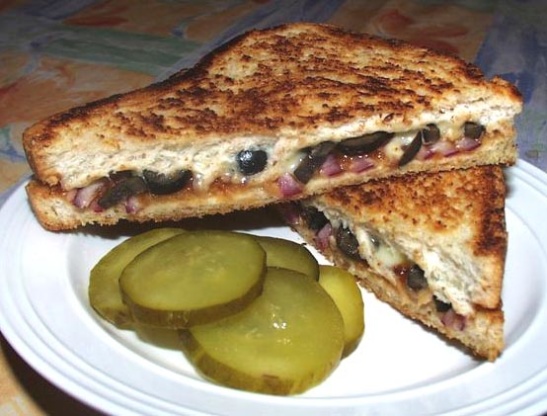 A quick comfort meal at my house is always tomato soup and grilled cheese sandwiches. Since DH and I are both 50+, I feel that _perhaps_ we may be ready for a more grown-up version of this meal. Let's start with the sandwich. If I don't get _fired_ over this, I'll tackle the soup next. ;-)
Place slices of bread on a cutting board. Brush topsides with olive oil. Turn over one side of bread (so oiled side is facing down).
Top with desired fillings in the order listed.
Place remaining slices of bread on top (oiled-side-up)and cook on a preheated nonstick griddle for 2 to 3 minutes per side, or until golden brown and cheese is melted.