Gourmet Belgian Hot Chocolate
JustJanS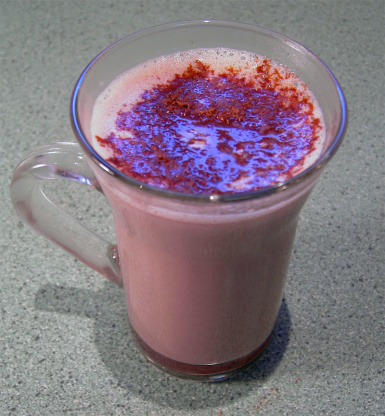 This hot chocolate recipe is a sumptuous Belgian luxury that any chocolate lover will love. The true gourmet will serve this hot chocolate with a dollop of whipped cream and might just go straight to heaven.
Start off by mixing together the milk and the vanilla bean in a saucepan.
Heat the milk on medium flame.
Do so till you see the appearance of bubbles around the edge of the saucepan.
Reduce flame.
Add the chocolate pieces.
Whisk occasionally, until melted.
Remove from flame.
Remove the vanilla bean.
You may rinse, dry and save the vanilla bean to use later on in another recipe.
If the milk is too thick, add some more milk to thin it.
Just before serving, whisk the milk vigorously to create alot of foam.
Serve with a smile!