Prep 15 mins
Cook 30 mins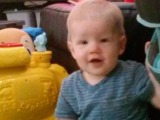 This was one of my mom's favorite dishes to make. It was very inexpensive and quick to make. There were never any leftovers.
Directions
Mix all of the ingredients together except noodles.
Cook until onion and celery are tender.
Add this to 1-lb macaroni noodles or a package of egg noodles which has been cooked in a separate pot according to directions.
The bay leaf, garlic and marjoram may be added while simmering.
Simmer 5-10 minutes and serve.