Linky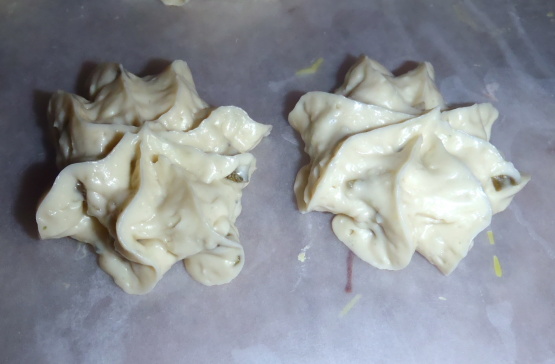 Flavored butters are a much-favored condiment for me & this one from *The Carnival Experience* by Peter Leypold (Exec Chef of Carnival Cruise Lines) can be used often w/filet mignon, tenderloin, grilled gourmet burgers or on baguette bread to accompany a soup or salad course. *Enjoy* !

I have been looking for a recipe similar to Sullivan's Steakhouse gorgonzola garlic butter. I love that topped on my filet mignon, and I have been dying to find a copycat recipe. I tried this recipe tonight on a T-bone steak, leaving out the lemon, worcestershire, and tabasco, and adding a teaspoon of fresh chopped parsley. I have a very discerning pallet, and this recipe is on the money! I may never go back to Sullivans! :)
Whip butter + cheese till very light & stir in remaining ingredients.
Pipe rosettes onto parchment paper using a star tip or press into sml butter molds. Refrigerate till well-chilled & firm (Can be frozen & used in desired amts as needed).