Gorgonzola and Pear Tea Sandwiches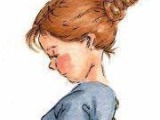 The tang of the gorgonzola goes really well with the sweetness of the pears in this delicious tea sandwich.
Directions
Combine the cream cheese, Gorgonzola cheese and cream in a bowl and mix to blend well.
Spread the cheese mixture on 1/2 of the bread slices. Top with the pear slices, remaining cheese mixture and remaining bread slices.
Most Helpful
We made these sandwiches for a Jack & Jill we gave this past weekend. The Bride to Be loved these. The only change was that we used a different type of bread. I personally loved these also. The cheese and pear go so well together. Thanks for posting such a good recipe. I now have to send the recipe to the BRIDE TO BE. Lori
These were just delicious! We made these for a bridal shower tea and we also left them open faced. We used a 3-inch heart-shaped cutter to cut the bread, and spread the hearts with the cheese. Then we used an unpeeled red-skinned pear and fanned three thin slices on a cutting board, cut them with the heart cutter, then placed them on the sandwiches. There was really very little waste and the sandwiches were as beautiful as they were yummy. Thanks for the great recipe - I'll use it often!
I made this for a gal pals bday shindig. I replaced the bread choice with sourdough Italian style bread. I made them open faced, without the top bread, showing the pear. I drizzled honey over the pear...the were a hit! thanks for sharing! :)