Mulligan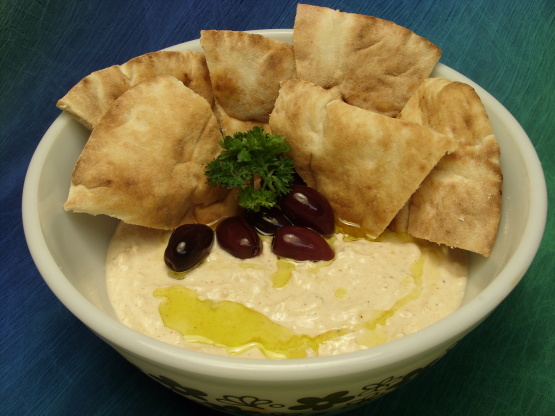 From: "The Africa Kitchen" by Josie Stow and Jan Baldwin. This is a spicy cheese puree that can be served as a dip or a spread. Great with crudités.
Place the feta cheese and yogurt in a bowl and using a fork, mash them together to form a paste.
Add the garlic, paprika, cayenne and a little salt and pepper to taste.
Spoon mixture into a serving bowl.
Drizzle the goreme with olive oil and garnish with some Kalamata olives and paprika before serving.