KateL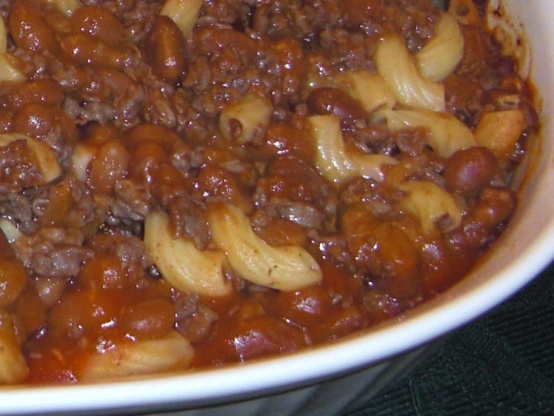 This is an extremely easy weeknight meal.
I took everyone's advice and cooked the pasta, I still felt this recipe needed something more, it was o.k. but a tad boring, needed more spices or something. I could see young kids liking this one.
Mix ingredients together. Bake at 350 for 30 minutes.