Boomette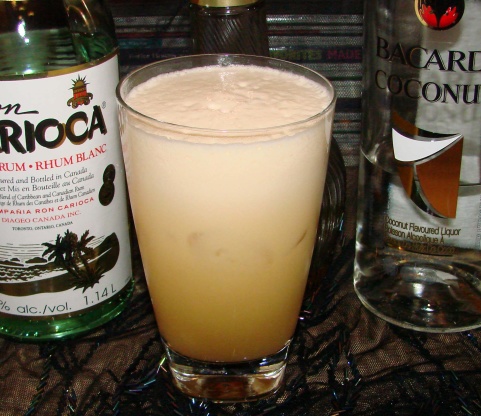 This drink takes its name from a lively festival celebrated annually in the Bahamas, Key West, and other tropical islands. Originating in Africa and the West Indies, the festival featured dancers who used a skin-covered drum they called a "gombey," meaning rhythm. Traditionally dancers wore high, feathered headdresses, colorful costumes, and sometimes fanciful or bizarre masks. From "The Florida Keys Cookbook" and posted for ZWT5.
Put all ingredients except pineapple spears in a blender and process until frothy. Serve over ice in a tall glass and garnish with pineapple spear.
NOTE: This colorful drink, which is a frothy pink because of the grenadine, is so smooth you can easily get smashed!