Gooey Mozzarella-Garlic Bread
Boomette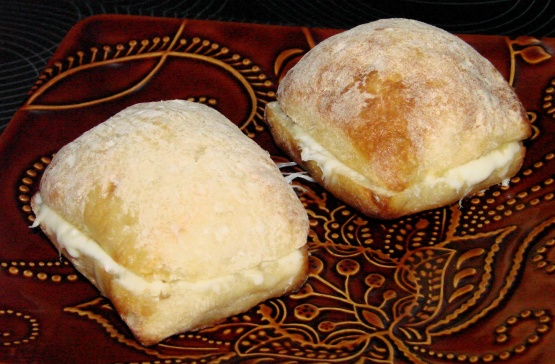 I got this recipe from Quick Fix Meals with Robin Miller. My family loves this with pasta dishes.

SO yummy.... the only thing I did just a bit differently was to add the garlic powder to the olive oil before I brushed it on the bread. The entire loaf was gone in an instant and my 2-1/2 year old twin granddaughers ate a ton! I think we have just found our favorite ever garlic bread!
Preheat oven to 400 degrees F.
Brush olive oil all over inside of bread.
Sprinkle garlic over oil.
Top with cheese and close bread, as if making a sandwich.
Wrap bread in foil and bake 10 to 15 minutes, until cheese melts.