Nimz1466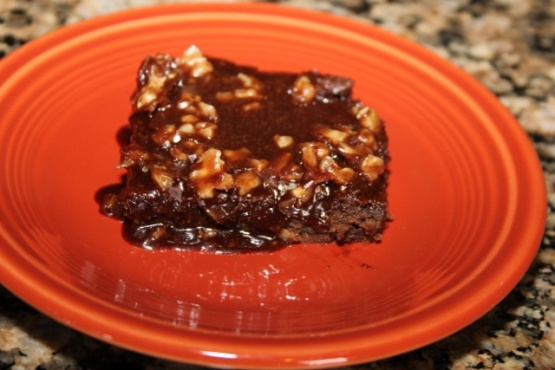 This is a 4th generation Chocolate cake. Handed down from mother to daughter over the years. It is very moist and Chocolatey.

This is the best cake I have ever made, could not stop eating it. so light in texture. and it kepts very well. I have long been on the search for my grandma's cake, as I recall this is it. Thank's so much Heli for the post.
Preheat oven to 325 F, and grease a 9X13 cake pan.
Cream Shortening and sugar together and add the two Beaten Eggs.
In a seperate bowl, sift together the dry ingredients and add alternately to the Shortening mixture with the Sour Milk.
Last, add the Vanilla and Boiling water and mix smooth. (will not take long).
Pour this thin batter into the pan and bake for 45 minute.
Cool and add your favorite butter icing.