Good Ol' Applesauce Cookies (--Tasty Dish--)
COOKGIRl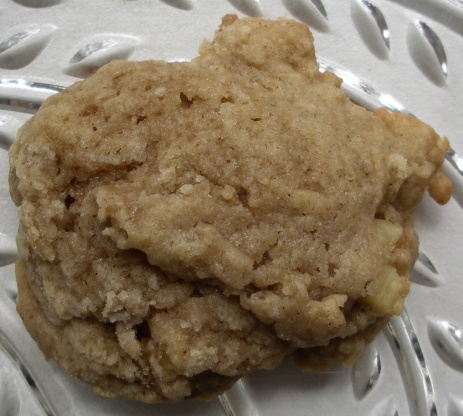 An old standby. Mommy found this recipe in her recipe file from when she was a child. The recipe itself is much older than Mommy which means it's really, really old.
Preheat oven to 350 degrees.
In large mixing bowl, cream the shortening, brown sugar, egg and vanilla extract.
Stir in the applesauce.
Sift together the flour, baking soda, salt, cinnamon, cloves, cardamom and black pepper.
Stir into the wet ingredients.
Mix in the raisins and nuts.
Drop by tablespoonful onto parchment lined or greased cookie sheet.
Bake 10 minutes, turning the cookie sheet halfway through the baking.
Remove from oven and transfer cookies to wire rack to cool.
Yield is estimated.