Good Morning Delight Juice (Carrot, Berries and Apple)

From Jack LaLanne's Power Juicer book for use with a juicer.
Directions
Juice fruit/veggies in the juicer, stir and serve.
Reviews
Most Helpful
Wow. This is fabulous! The flavors blend together so nicely. It was really quite a treat to drink this for breakfast. Thank you!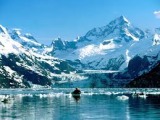 This juice is FANTASTIC! I am a Jack Lalane juicer freak! It is also great as a slush.
This is a GREAT TASTING breakfast drink! I did use frozen strawberries so it was a bit thicker than intended, but just as tasty, I'm sure! [Tagged, made & reviewed for one of my Raw Food groupmates in the Vegetarian/Vegan Recipe Swap 5]