Good Morning Breakfast Sausage
MsSally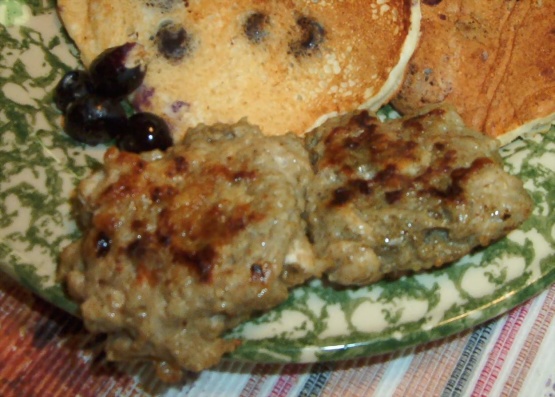 Good homemade sausage recipe!

This is excellent. Family-friendly and easy. I've also tried this with ground turkey, but it's much better with pork. Maple syrup can be subbed for sugar, but scale it back to one tablespoon. If you use turkey, add an egg (it adds a bit of moisture).

Thank you!!
In a small bowl, combine the seasonings and sugar.
Add to pork in a large bowl and mix well with your hands.
Form into patties.
Saute the patties over medium high heat for 5 minutes per side.
NOTE: If you use real lean pork, you made need to add a touch of olive oil.