Good Gracious--A Gallon of Greek Dressing
diner524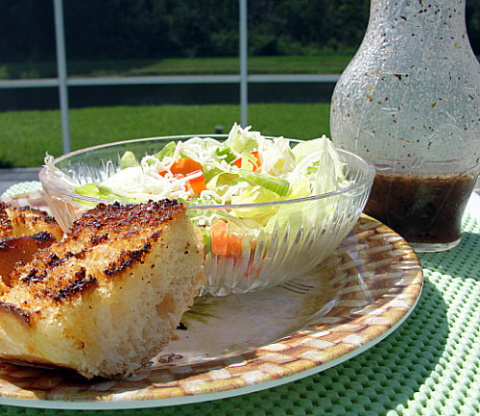 This recipe came to me via a good friend who got it from another friend when we were looking for a dressing recipe to put on salad for a church fundraiser. THIS STUFF IS ADDICTIVE!
Good gracious this is a great Greek Dressing!!! I love that it was nice and tart, using more vinegar than oil!! I served it over a green salad and served it with grilled garlic bread for a light lunch. Made for your win this last week in the football pool, congrats!!!
In a very large container, mix together the olive oil, garlic powder, oregano, basil, pepper, salt, onion powder, and Honey Dijon-style mustard.
Pour in the vinegar, and mix vigorously until well blended.
Store tightly covered in the refrigerator.
Allow flavors to meld overnight for the best flavor.