Chippie1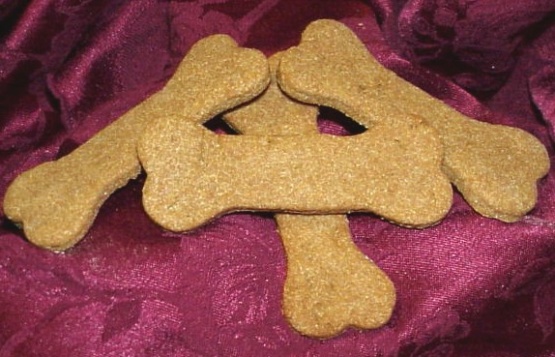 A treat for our canine friends!

woof woof woof bark bark (jump in the air) bark woof bark bark woof !! Translation these taste great mmmm mmmmm ( jump for joy woohoo) I want these again !!
Preheat oven to 300 degrees.
In a large mixing bowl, combine all ingredients.
Stir until well blended.
Knead dough 2 minutes.
On a floured surface, use a floured rolling pin to roll out dough to 1/4-inch thickness.
Use a 2 1/2-inch long bone-shaped cookie cutter to cut out bones.
Bake 30 minutes on an ungreased baking sheet.
Remove from pan and cool on wire rack.