Gone Wild on a Satin Pillow
Annacia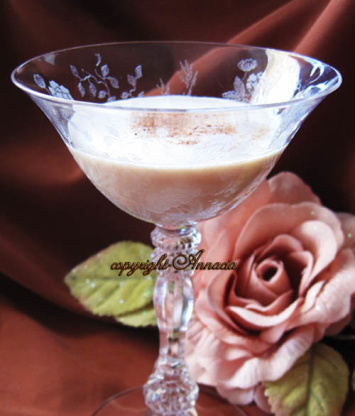 I created this drink for the Chefs gone WILD! team in ZWT 8 as part of the Pub Crawl challenge. It's a small drink but smooth and elegant, just as a satin pillow should be. Enjoy.
Mix everything up to the nutmeg.
Stir or shake well until sugar has dissolved.
Place in two small martini style glasses or over shaved ice in a small glass.
Add a dash of nutmeg on top.
Enjoy.