Bayhill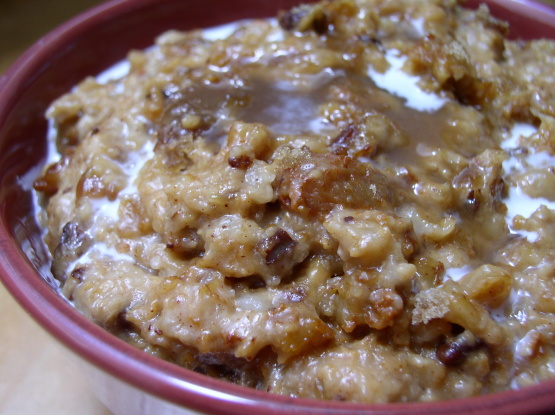 Topped with cream and a dusting of brown sugar, this luscious combination of barley, oats and golden raisins is irresistible.

Loved it! Made in my little crockpot and it was just right, not too sweet and the barley adds a lovely texture to the oatmeal. Thanks Lauren!
Spray small crockpot with cooking spray.
Place all ingredients in the crockpot and stir together.
Cook overnight or for 8-9 hours. If crockpot has a temperature setting, use low.