Prep 15 mins
Cook 30 mins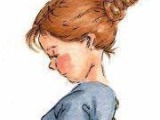 These dumplings make a delicious dessert. Serve with whipped cream. It varies slightly from the other recipe posted, in that this one has lemon juice in the syrup mixture, giving it an additional flavour. It is also cooked on top of the stove instead of being baked. Another one of those comfort type of food recipes that you will find yourself turning to again and again.
Directions
Sift the flour into a bowl and add a pinch of salt.
Using your fingertips, rub the butter into the flour until it resembles fine breadcrumbs.
Make a well in the center and using a flat bladed knife, stir in the combined egg and milk to form a soft dough.
To make syrup, place the water in a large pan with the sugar, second amount of butter, golden syurp and lemon juice, stirring over medium heat until combined and the sugar has dissolved.
Brint to a boil, then gently drop dessertspoons of the dough into the syrup.
Reduce the heat to a simmer and cook, covered, for 20 minutes, or until a knife inserted into a dumpling comes out clean.
Spoon onto serving plates, drizzle with syrup and serve immediately to 4 very lucky people with a dollop of whipped cream on top.
Most Helpful
Made this for dessert tonight not quite knowing what to expect. It was so easy and yummy. A definate keeper!
These are so good. I had recently purchased golden syrup to use in another recipe and I saw this recipe and knew I had to make it. I did not have whipped cream to serve with it but did have some frozen vanilla yogurt. Delicious!