Golden Syrup Candy (Like Hokey Pokey)
Yankiwi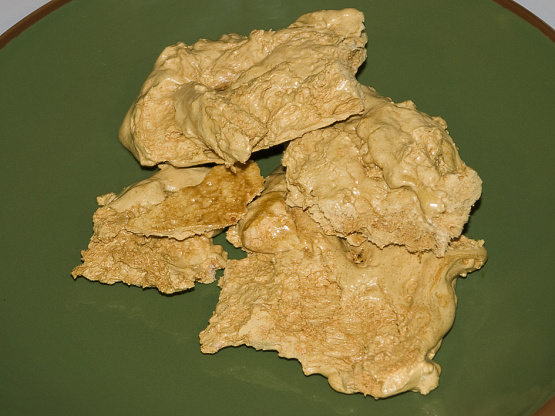 That popular NZ confectionery...something your kids will enjoy making and you will enjoy taste testing! Copycat recipe to the candy sold/known as "Hokey Pokey."

Mmmmm.... such an easy recipe. I made this while I was babysitting my neice and nephew. The first batch didnt have time to cool off. 2nd batch we had to make double. Will be making this often.
Bring the sugar and the golden syrup to the boil, slowly stirring all the time.
Boil for 7 minutes, stirring occasionally.
Remove from heat and add soda.
Stir in quickly until it froths and pour at once into a greased tin.
Break up when cold.
Store in an airtight tin.