Sonya01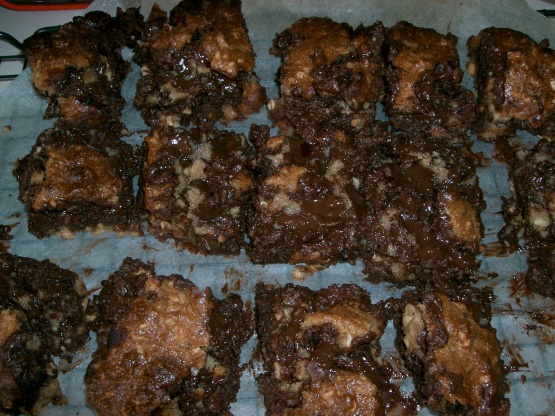 This recipe comes from my Mom - I don't know where she got it, but I've been making it for 35 years - it's quick, easy and delicious!! A nice change from brownies.
Mix together graham cracker crumbs, chocolate chips and nuts.
Blend in condensed milk.
Pour into an 8x8x2" pan which has been greased and bottom lined with waxed paper and greased again.
Bake in a preheated 350 degree oven for about 30 minutes or until the top is a golden brown.
Remove from pan immediately to a wire rack, and remove the waxed paper.
Cool.
Cut into 2" squares - makes 16 squares.