Golden Raisin Spice Cookies
najwa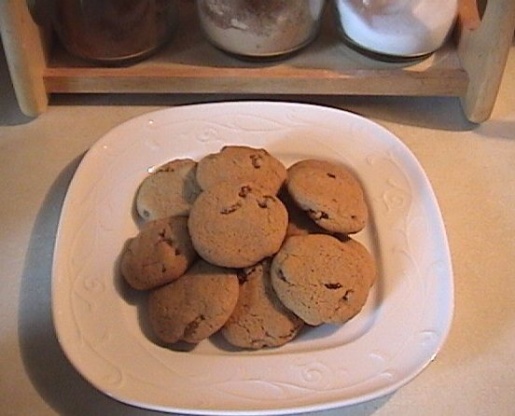 It's cookie time again! A lovely little morsel perfect at any time, but especially with afternoon tea.

I have been searching all over for a raisin spice cookie just like my grandmas. She is gone and I have a feeling the recipe is one she stored in her head. This one very close in flavor, next time I would up the spices a bit I think. The texture isnt the same as grandma's. These were crunchy but very tasty. I didnt have any walnuts like grandma put in hers. Overall it is a really good recipe and I will make it again I think. Thanks.
Preheat oven to 350.
Sift first six ingredients together.
Cream shortening and sugars; add eggs until well blended.
Gradually stir in dry ingredients.
Fold raisins and nuts into batter.
Drop by rounded teaspoonsful onto ungreased baking sheet.
Bake for approximately 10 minutes.
Cool on pan briefly, then remove to wire rack to cool completely.