Prep 15 mins
Cook 45 mins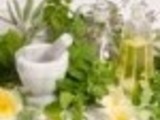 This is the best brunch recipe! Everyone will wonder how you did it. It comes out of the oven golden and puffy; make sure people are at the table to admire it. I found this recipe way back in 1965 in a magazine and have been making it since. You can add chopped ham, chopped onions to your egg mixture, but this was the original back then. Try our your favourite cheese.
Directions
Spray with oil a 12x8-inch baking dish.
Cover bottom of dish with a layer of soda crackers.
Add cheese slices.
Top with remaining crackers.
Beat together eggs, milk, mustard and pepper.
Pour on top of crackers.
Cover.
Set dish is refrigerator overnight.
Sprinkle with paprika.
If your mixture is not completely covered add more milk.
Bake in a preheated oven 375° 45 minutes.
Most Helpful
I enjoyed the recipe but felt it needed a little more zip - I would use Aged Cheddar next timeand I like the idea of the chopped ham or prosiutto in it.. I cut the recipe back to 16 crackers, 3 cheese slices & 2 eggs - this meant that the egg mixture did not cover the top layer of the crackers and I am not sure if in the full recipe the egg mixture does cover them. What I loved about the recipe is that you get it ready the night before & just pop it in the oven for brunch...Be sure to spray your dish with oil or line it with "Release" tin foil