Golden Potatoes Au Gratin
awalde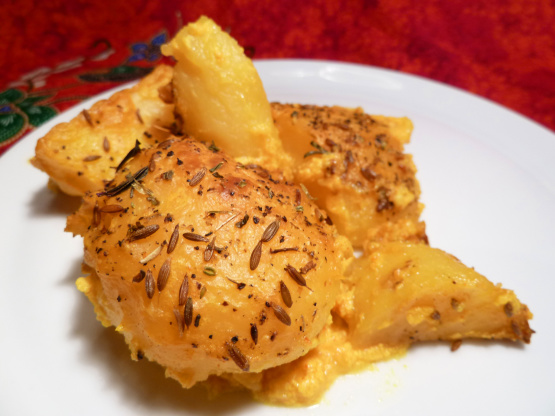 Known as Alu Gauranga in India, this is a most simple and delicious way to serve potatoes, and too good to feel guilty about!
Preheat oven to 180 degrees celsius.
Boil potatoes in salted water till fully cooked. Peel and cut potatoes into eighths. Drizzle ghee over.
Mix sour cream, turmeric and chilli. Add a few tablespoons of water to sauce if too thick.
Coat potatoes well in this sauce.
Place mixture in a well buttered roasting tray, add herbs, jeera and pepper and bake till a golden crust has formed.
Serve with a crisp green salad and lentils. Bon appetit!