Golden Nugget's Bread Pudding
kkleone2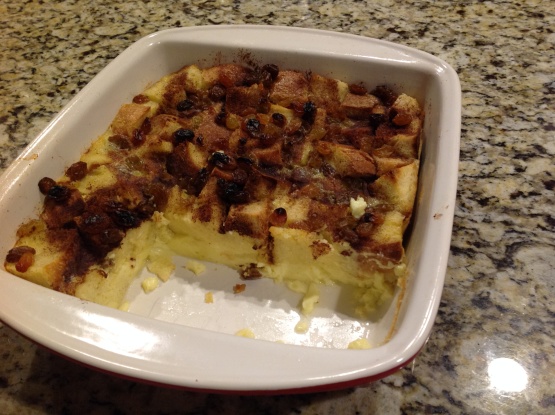 My Mom received this recipe years ago from the casino and makes it often for Sunday brunch.
Mix first 5 ingredients together in a bowl.
Arrange bread in a single layer on the bottom of a 9 x 13 inch casserole dish.
Pour the egg mixture evenly over the bread.
Mix cinnamon and sugar together. Sprinkle over bread.
Sprinkle raisins on top.
Cover with foil and bake in a water bath at 400 degrees for 75 to 90 minutes.