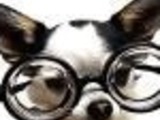 A lovely cocktail or after-dinner drink sipped through the layer of cream on top -- but sip slowly -- it's powerful. Made from two homemade liqueurs: Marlitt's Amaretto Almond Liqueur (Homemade) and Elmotoo's Chocolate Liqueur. It's named for Goldie, the 92 old year old matriarch who drinks a glass of sherry every afternoon at four and refuses all other drinks -- until she tasted this concoction.
1 ounce amaretto almond liqueur
1⁄2 ounce chocolate liqueur
1 tablespoon heavy cream
Directions
Pour the two liqueurs into a liqueur or sherry glass.
Gently pour the cream on top (it will float).
A votre sante!
Reviews
Most Helpful
So smooth! I used store bought brands but plan to try home made versions.
Wonderful classy drink! I used DiSorono amaretto and Godiva chocolate. I need to work on my "floating" technique as my cream mixed in a little. Really enjoyed this drink - thanks for sharing the recipe! Made for Fall PAC 2009

Love this, really nice. Almost like a White Russian with an almond kick. I had the Amaretto, but I used store bought choclate liqueur. I didn't want to wait the 14 days for that to mature but I will make it to try out in future. Thank you.