Rach2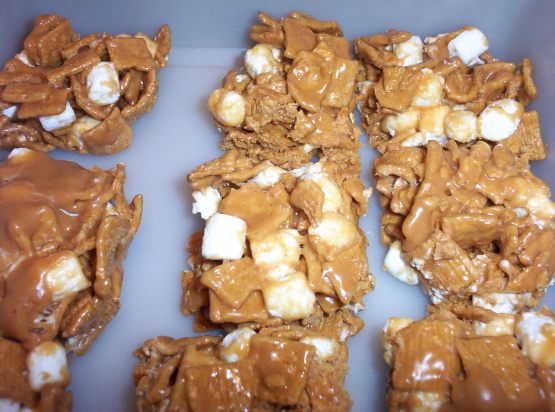 These bars are sure to please any peanut butter lover! They are much tastier than your average rice krispie treat, but just as easy to make!
Grease an 11x7 baking pan.
Heat corn syrup, butter or margarine and chips just to boiling, stirring constantly.
Remove from heat and stir in vanilla.
Pour over cereal in a large bowl. Toss quickly.
Fold in marshmallow and press into pan.