Parsley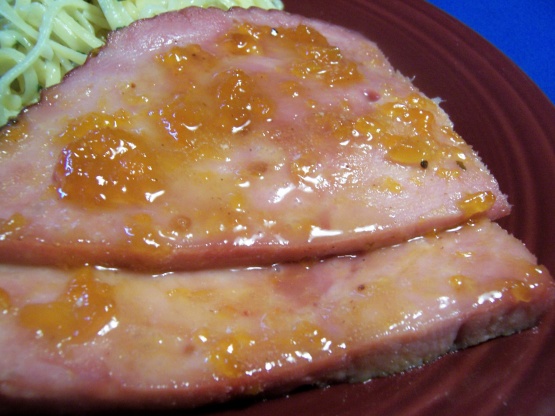 I usually make this on New Year's Day and also at Easter. It goes a long way. Of course it is good anytime you have a lot of people to serve. Delicious Glaze.

This was a great recipe! I used a Hatfield Boneless Family Ham and the glaze was so quick and delicious. This will be my go to glaze. Thanks, Bert!!
Bake ham for about 2 1/2 hours, covered, at 325.
Drain off juice.
Glaze: Mix all ingredients in a small saucepan and heat until hot and mixed well.
Brush over top and sides of ham.
Continue to bake uncovered, at 350 for about 15 min until glaze dries.