Golden Couscous-Shrimp Salad With Bleu Cheese-Walnut Bread
IOjaw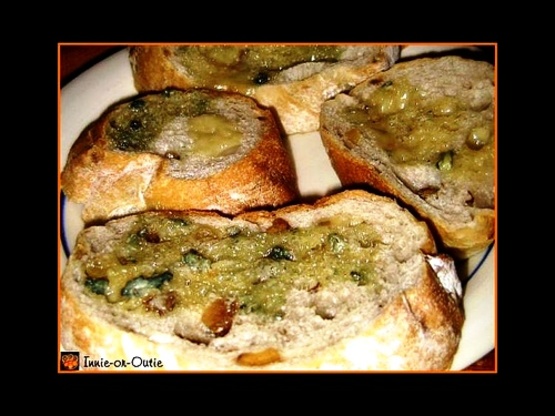 Another simple and light summer meal that makes use of leftovers...
Sauté onion in 1 tablespoon olive oil.
Add garlic, shrimp, oregano, and parsley.
Cook until shrimp turn light pink.
Throughly mix in couscous and bell pepper.
Simmer for 10 minutes then remove from heat and cool.
Combine salad greens, lettuce, and basil.
Add cooled shrimp mixture and toss until well mixed.
Drizzle with 2 tablespoons olive oil and sprinkle with white pepper.
Toss until lightly coated.
***Melted bleu cheese on walnut bread makes a great accompaniment.