Alia55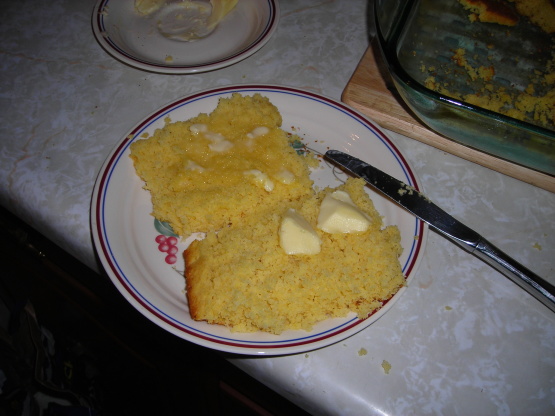 This is a family favorite. Great with butter and corn syrup. We generally have to double the recipe in my house.
Preheat oven to 425°F.
Grease 8x8-inch baking pan.
In a large bowl combine all dry ingredients.
In a small bowl combine egg, milk, and oil.
Pour egg mixture into dry mixture and stir till it is moistened. Do not overmix.
Pour batter into pan and spread evenly.
Bake 25 minutes or until golden.