Golden Cheddar Cheese Scones
byZula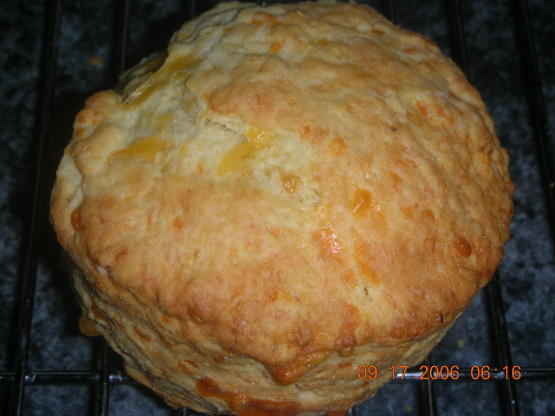 At breakfast, lunch or dinner, these light and flakey scones will be a hit at your table. You can even cut them in half and make little sandwiches with them as a snack or an appetizer.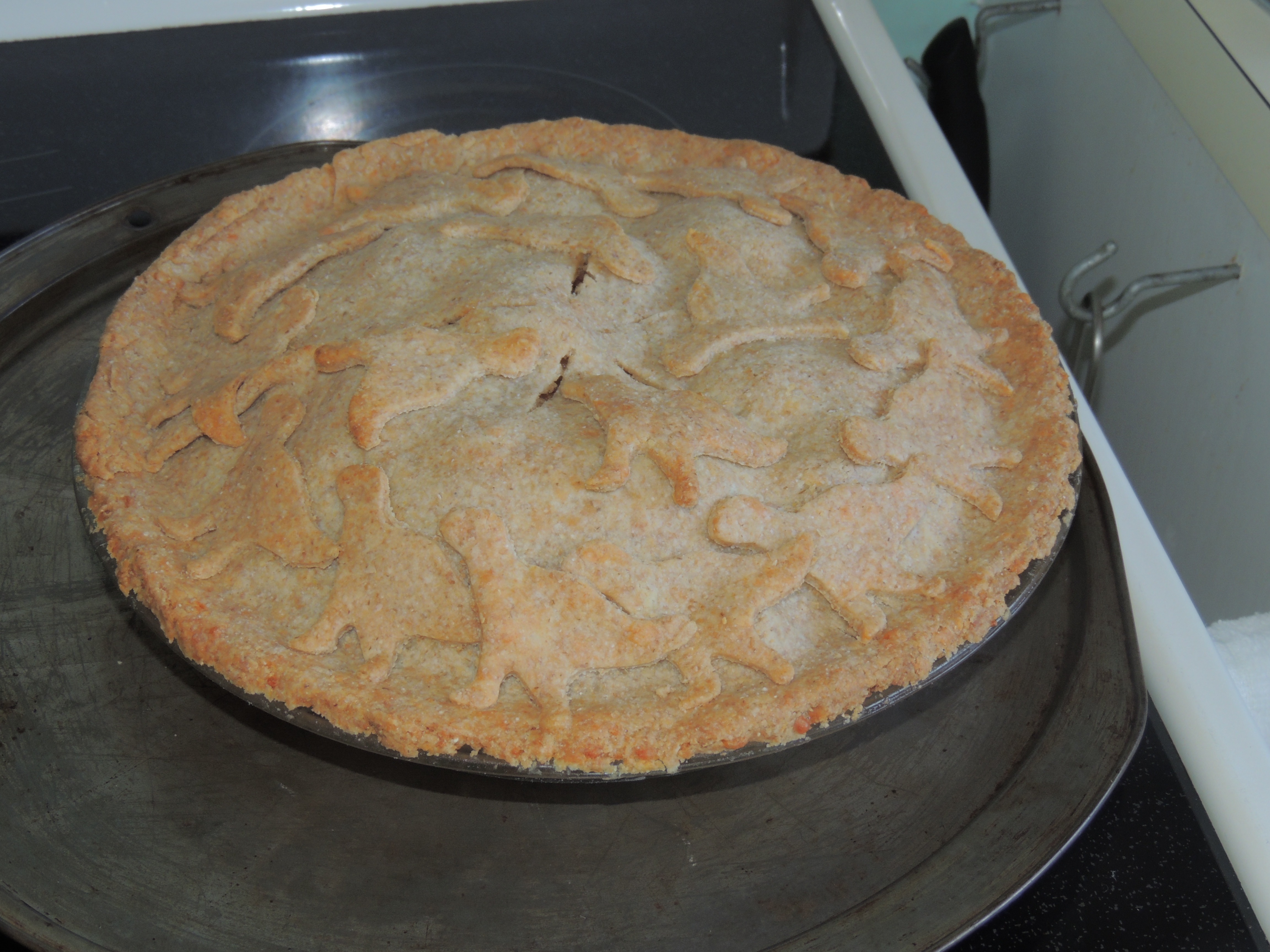 These are good scones, but I think they need more cheese in them (maybe little chunks of cheddar instead of shredding it which makes the cheese simply disappear into the scone). I used whole wheat pastry flour instead of white, and I don't do sour cream so used plain yogurt instead. Thanks for sharing!
Combine the first 5 ingredients and then fold in the shredded cheese.
In a small bowl, combine the eggs, sour cream, oil and milk.
Add the wet ingredients to the dry and stir just until moistened.
On a lightly floured surface, knead the dough 10 to 12 times and then pat it out to a 3/4 inch thickness.
Cut dough with a 3" round cutter, or simply cut into 3" squares.
Bake in a preheated 400 degree oven for 15 minutes.