KateL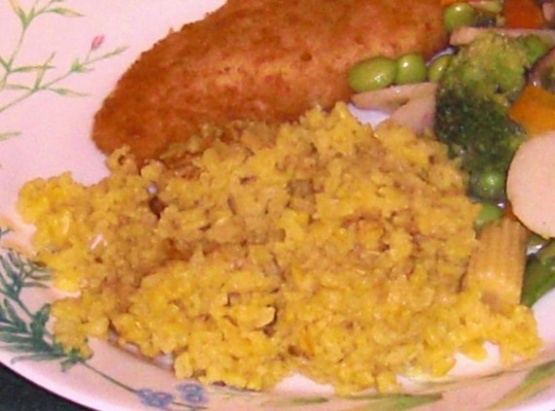 I always make this rice to go with Indian meals- dahl, or Awesome Sambhar. From the Kripalu cookbook.

This was so delicious and good. I loved it alot and was a nice change from the usual. I did add the salt, though.
Combine all ingredients except salt (see below) in a large pot and bring to a boil. Reduce to a gentle simmer, cover and let cook 15-20 minutes. If you want to do it the really Indian way, stir in the salt partway through. Personally I never add the salt, but you could probably just add it at the start.
Check after 15 minute and let it continue to cook till the water's gone. If it starts to stick on the bottom don't worry; take it off the heat.
Let the rice sit, mostly covered, for 7-10 minutes. This time will allow the rice to firm a litle, and none will be stuck to the pot.