Golden Autumn Soup (Low Fat)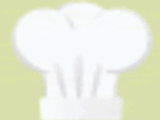 A nice low fat, heart-healthy Cauliflower soup. To make this vegetarian, substitute vegetable broth for the chicken broth.
Directions
In a large pot, combine broth, cauliflower, carrots, and onions. Bring to a boil.
Reduce heat and simmer 7 to 10 minutes, until vegetables are tender.
Puree in a blender or food processor. Return to pan.
Add milk and heat thoroughly, but do not boil.
Stir in nutmeg and pepper.