Lalaloula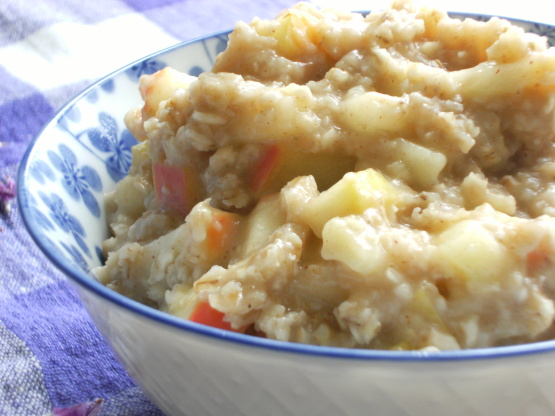 A lovely breakfast of fresh apple and oats. Such tasty and healthy way to meet the day. The amount will easily double.

I enjoyed this for breakfast this morning! I found it to be sweet enough with the apples and apple juice, so I didn't need the brown sugar. I'm going to try this with some other fruits and spices. This is a quick and easy breakfast, and one that I'll enjoy often. Thanks for sharing!
Combine apples, juice, water, and spices, bring to boil.
Stir in rolled oats and cook till oats are cooked (about 7 mins).
Serve with brown sugar and milk on the side.