Bergy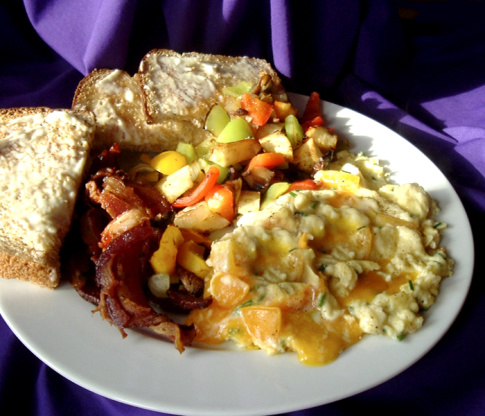 Golden nuggets of process cheese spread make these scrambled eggs special. To keep them moist and fluffy stir only occasionally.
Melt butter or margarine in skillet over low heat.
Add combined eggs, milk, tomato and seasonings.
Cook slowly stirring only occasionally until eggs are set.
Add process cheese spread and cook until cheese begins to melt.